December 2nd, 2014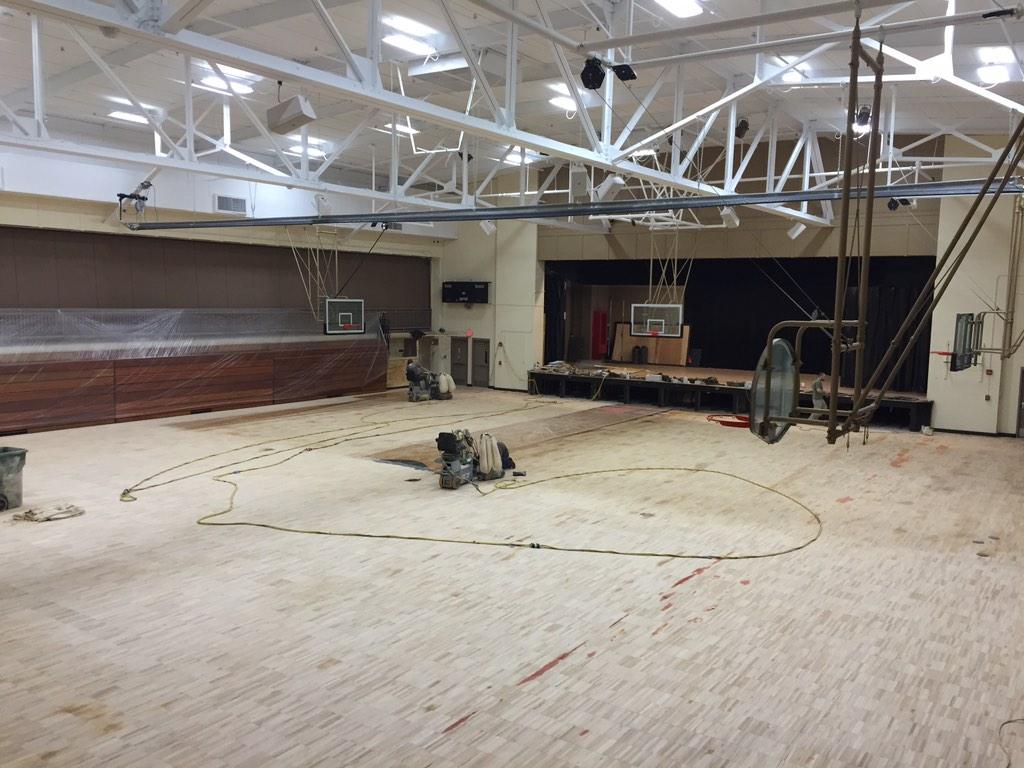 The main gym is in the final stages of repair from our flooding and mold remediation.  This week contractors began the process of sanding and refinishing.  We are on schedule to resume using the gym for athletic practices during winter break and for physical education classes when we return from break.
Because of the floor refinishing, students and teachers are not able to access the locker rooms for the remainder of the semester.  The PE staff has asked me to clarify for students and families that students will continue to be expected to participate in PE classes although students will not need to change clothes.  Students must wear appropriate shoes to PE, and if clothing is not appropriate for PE (i.e. many skirts and dresses), students should be prepared pull over shorts or sweats.  Students who do not participate in PE activities will not be able to earn full credit.  Students who are currently in swimming or in health are not impacted by these changes.
The refinishing process consists of sanding the floor, applying a water-based sealer, painting the graphics and lines, and applying a water-based finish.  Additional ventilation of the gym is in place during the school day.  If you have questions or concerns specific to the products being used on the floor, please contact Patrick Russell (prussell@usd116.org), assistant principal.
I want to thank our Physical Education staff and athletic team coaches for their incredible flexibility as we have worked through this challenge.  Our students, athletes and families have also been remarkably understanding.  I am excited to re-introduce our staff and students to our cleaner, brighter gymnasium come January!
---